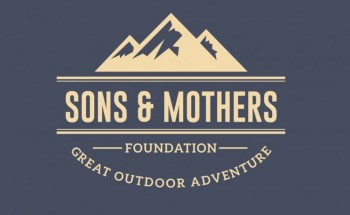 (note: click on photos to enlarge)
Near the end of January 2016, Auburn, Alabama attorney Anna Funderburk Buckner was having a conversation with her friend Sidney James Nakhjavan decrying the fact that Lee County, Alabama did not have a Mother/Son answer to the Father/Daughter Dance.
"Why can't we come up with some sort of experience that celebrates mothers and sons?" she asked.
This question sparked an idea. Sidney immediately called another friend, hunting guide John White, and put him on speaker phone. A brainstorming session ensued which produced a plan for an annual Sons and Mothers Great Outdoor Adventure.
It was decided that the event should celebrate faith, family, community stewardship, the outdoors, and the sporting life. Annually, mothers and sons would get together for a creative, fun outdoor experience which would promote community appreciation and involvement.
The 2016 event is a pilot program limited to six sets of sons and mothers. An American Field-sanctioned field trial is attended, followed by a modified "unofficial" field trial in which the sons and mothers actually compete.
"The first thing I did after talking with Anna and Sid, was to talk to the great bird dog trainer Herman Kizzie," said John White. "Herman works with the legendary Pat O'Neall and I knew, between the two of them, they could help steer a proper course for us."
Field trialing is a colorful and exciting simulation of quail hunting involving dogs, horses, and skilled sportsman. No birds are shot in the course of competition. Blank ammunition is employed. The emphasis is on the dog's talent and discipline.
A field trial, the MacMcClung Amateur Shooting Dog Classic, was scheduled for February 6, on Pat O'Neall's 700 acre proving grounds. This presented an opportunity to celebrate the life of an extraordinary woman. Pat is 88 years old and still training dogs and riding horses in competition. She has devoted 65 years to the promotion of purebred English Setters and to the sport of field trialing. In 1956, she was the first woman handler to ride in the Union Springs National Shooting Dog Championship. Along the way, she has raised many award-winning Setters including Magic Rail who won the National Shooting Dog Championship in 1995.
It was an enormously ambitious notion to get an event planned in eight days, but Anna, Sid, and John decided to proceed. Their initial conversation was on January 28. Four days later, the Sons and Mothers Foundation was officially established and six sets of sons and mothers had enthusiastically accepted invitations to participate in a field trial experience:
Anna and J. R. Buckner
Sidney and Ari Nakhjavan
Lauryn and Charlie Rogers
Tiffany, Quinn, and Rush Denson
Kristy and Collier Myers
Elizabeth and Wilson Bennett
The following sponsors endorsed the project:
American Field Sporting Dog Association
Canine Performance Sciences, Auburn University College of Veterinary Medicine
Gander Mountain
Story's
Robin Howell Foundation
Robin Howell, Annie Oakley Top Gun
Century 21 – Koullas Realty
Youth For Christ
Mrs. Pat O'Neall
Herman Kizzie
Alan Atkins
Russell County Field Trial Club
Tim Simpson
Mac McClung Amateur Shooting Dog Classic
Sid James Nakhjavan
Buckner Law Firm
Spotted Dog Nonprofit Consultancy, LLC (Dr.John White)
Following the MacMcClung Amateur Shooting Dog Classic, Sons and Mothers staged their own, "unofficial" walking field trial at the Pat O'Neall Field Trial Grounds. The event was judged by the mother/daughter team of Ronnie and Hannah Fetty.
Hannah was a strategic, inspirational choice for judge. Herman Kizzie suggested Hannah because at fourteen years old, after a mere four years of field trialing, she has been very successful as an amatuer and is on the brink of turning professional.  She is an expert horsewoman who, amazingly, also has ridden rodeo bulls.
The walking trial was a great success. Sons and mothers truly loved the event, which was won by the team of Kristy and Collier Myers and the Pat O'Neall English Pointer, Pic.
"The purpose of the pilot is to build a solid foundation for a much bigger event in 2017," says John White. "It's a little wild to put together something like this in a few days, but I knew Anna, Sid, and I had the friends who could do it — and accomplish it with class."
Proceeds from sponsorships, and contributions to the Sons and Mothers Great Outdoor Adventure support The English Setter Fund and the East Alabama Youth for Christ.