Sergeant York / Jesse Lasky
New film about Sergeant Alvin C. York
Available on Amazon.com:
http://www.amazon.com/Showman-Hero-Dr-John-White/dp/B00MEVNX8O/ref=sr_1_2?ie=UTF8&qid=1455118459&sr=8-2&keywords=Showman+and+the+Hero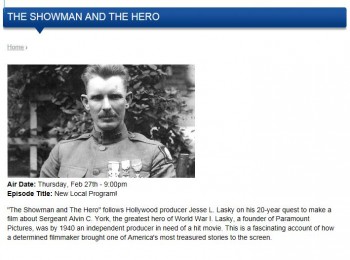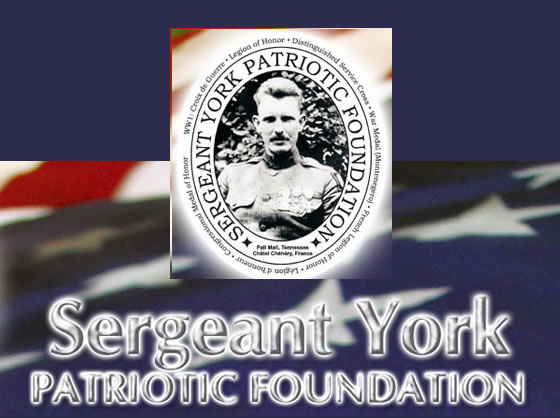 Sergeant York
The Cookeville Performing Arts Center will have a screening of the movie on February 8th at 7.m. The filmmakers will be on hand for a brief panel discussion.
Read More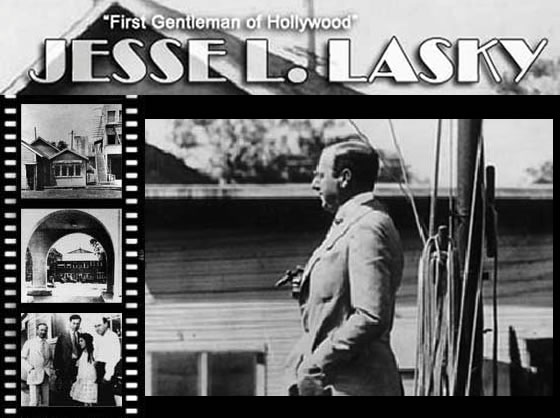 Jesse Lasky
WCTE, Cookeville, the Upper Cumberland's PBS station, will broadcast The Showman and the Hero, the story of Jesse Lasky's 20 year quest to make a film about Sergeant Alvin C. York. Air times are February 14 at 8:30 p.m. CST and February 27 at 9 p.m.
Read More